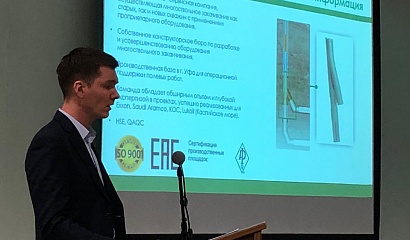 During the conference, Deputy Governor of Ugra Aleksey Zabozlaev invited oil producers and oilfield service companies to formulate technical orders for the implementation of innovative projects.
"One of the tools to support such projects in the global market is venture capital funding. As of today, this niche is not yet occupied in Ugra. I suggest that applications for technical orders be sent through the Ugra Development Foundation, which, in turn, in cooperation with the regional development institutions will form a list of startups and advanced technologies for the oil industry on a single platform" – Alexey Zabozlaev explained.
According to Deputy Governor Zabozlaev, the mechanism for attracting venture capital funding to the implementation of investment projects in the oil and gas sector in Ugra is expected to involve the TERRA VC venture capital company.
TERRA VC is a company investing mainly in technological projects in the oil and gas sector. In particular, TERRA VC has invested in a number of innovative projects in the field of oil production of domestic companies planning to deploy production facilities in the Autonomous Okrug (such as LLC Perfobur and ADL Completions).